Art Talk: Carlyle Wolfe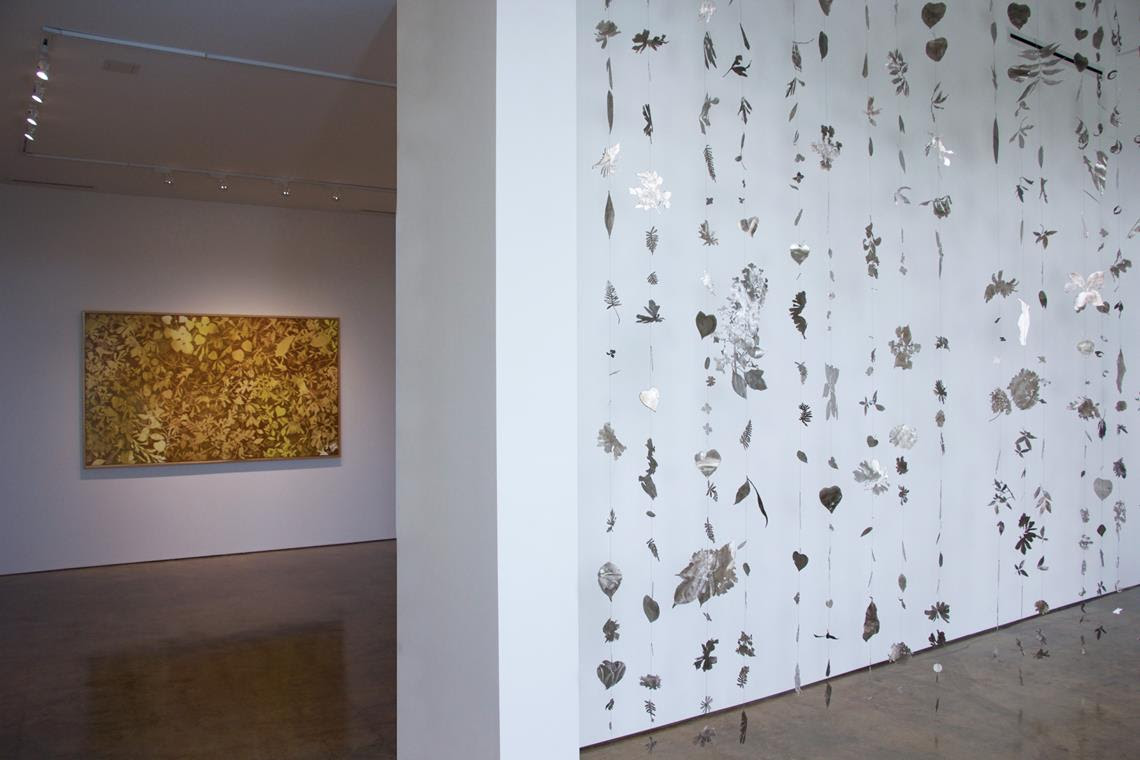 Please join us
Saturday 5 November at 11am
as Carlyle Wolfe shares thoughts about her work and artistic practices.
Wolfe's show, "Fall", focuses specifically on the rich change that happens every year as summer slowly winds to an end. Large, richly layered oils on panel and watercolors on paper fade in and out of saturation, referencing a lush enviroment in the midst of transformation.
One component of the exhibition is an installation of suspended strands of stainless steel cut outs that mimic the organic silhouettes of foilage found in the natural landscapes of her paintings.
This beats raking!
Hope to see you here,
David